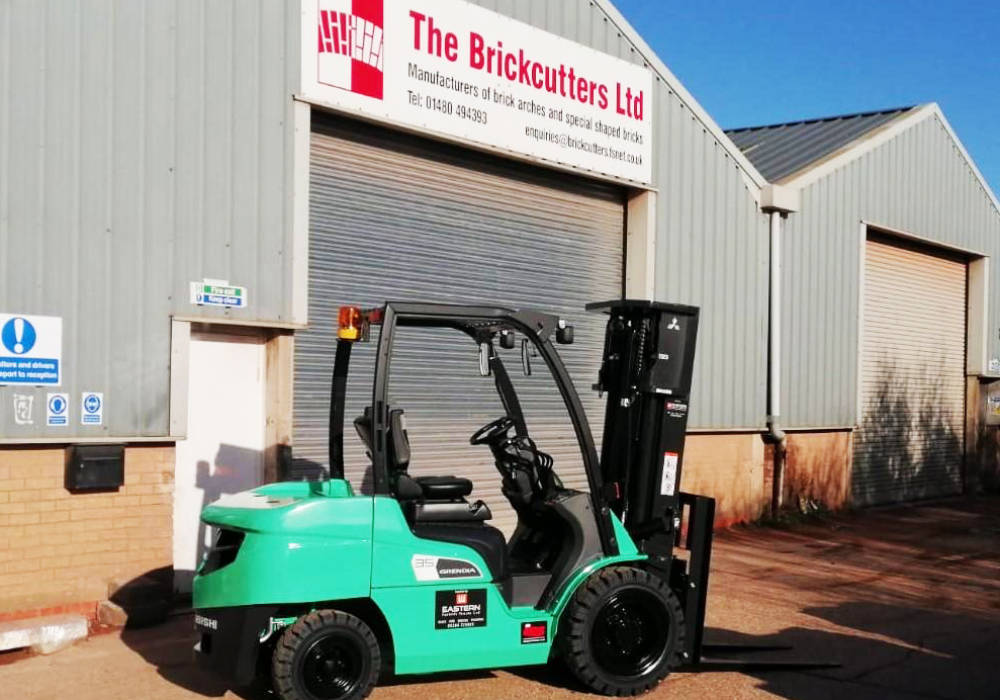 ---
Apex Brickcutters recently took delivery of a brand new Mitsubishi FD35N for their Huntingdon operation.
The customer needed a truck that was ergonomic yet rugged and reliable and the Mitsubishi truck fitted the bill perfectly. This is the first GREDNiA truck we have delivered with the new face lift design and it looks really smart if we do say so ourselves!
Apex Brickcutters have been in operation as a brick merchants for over 20 years providing cast stone, brick arches and other types of special shaped bricks all over the UK.
Check out their website at www.apexbrickcutters.co.uk