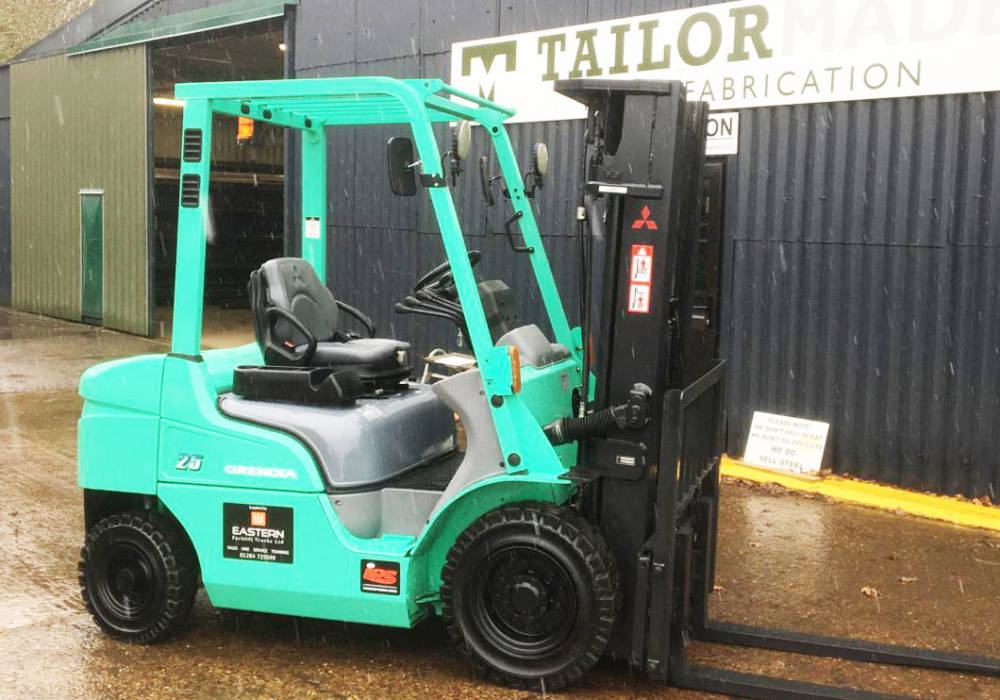 ---
Cambridgeshire based Tailor Made Metal Fabrications recently took delivery of a fully refurbished Mitsubishi FD25N.
Due to handling loads of various different sizes the operators were getting tired of manually altering the fork spread. This truck is fitted with a side shifting fork positioner so the operators can change the fork spread at the touch of a lever without leaving their seat. This will save the operators time and their backs. Happy days!
Tailor Made Metal Fabrications design and manufacture bespoke steel products such as gates, barriers, trailers and skip covers.
Check out their website at: www.tmmf.co.uk