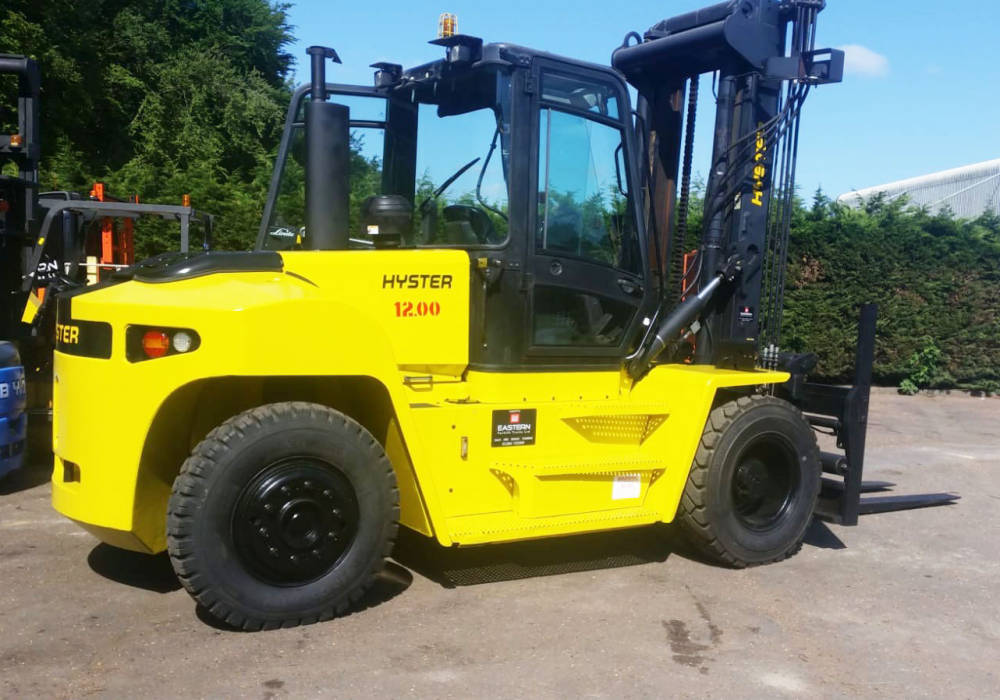 ---
We seem to be getting a reputation for Big Trucks. This lovely Hyster 12 tonner has just emerged from the workshop with new boots and a nice outfit.
This superbly refurbished Hyster 1200 is off to our good friends at Brinor in Ipswich to lift various heavy lumps.
Brinor International Shipping & Forwarding Ltd is a freight company which provides resources and expertise in domestic and international road haulage, warehousing and distribution, Customs clearance and Deep Sea Exports and Imports.