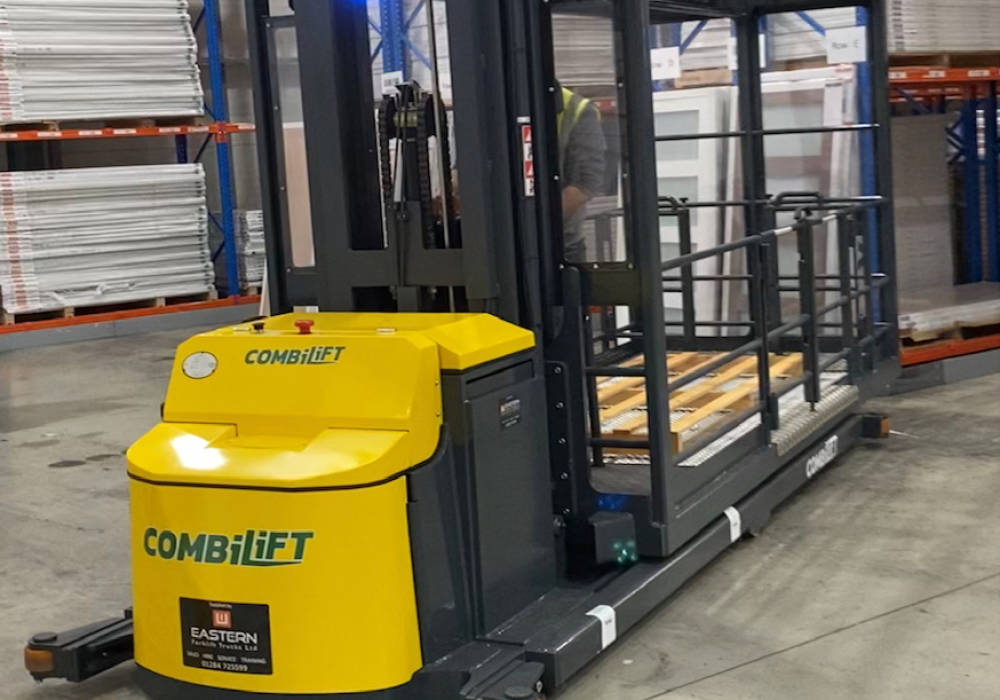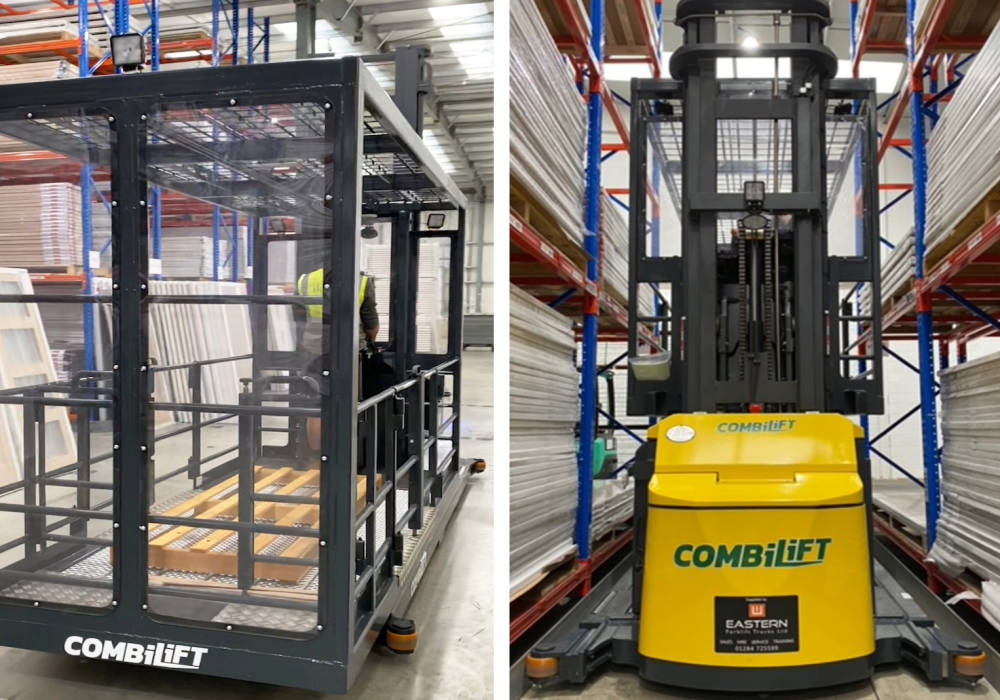 ---
Eastern have always taken a consultative approach to sales and providing innovative solutions for our customers has been key to our growth. When our good friends at Deanta Doors expalined their operation was being slowed by using scissior lifts to pick doors our Rob put his thinkng cap on.
Traditional order pickers generally only handle unit loads on a pallet but working with the design team at Combilift we came up with a bespoke safe and efficient solution.
The two man picking cage fitted to the Combi OP means the warehouse team can pick twice as many doors in a shift, the speed and precision of the OP has made a huge impact on efficiency.
Nice job.