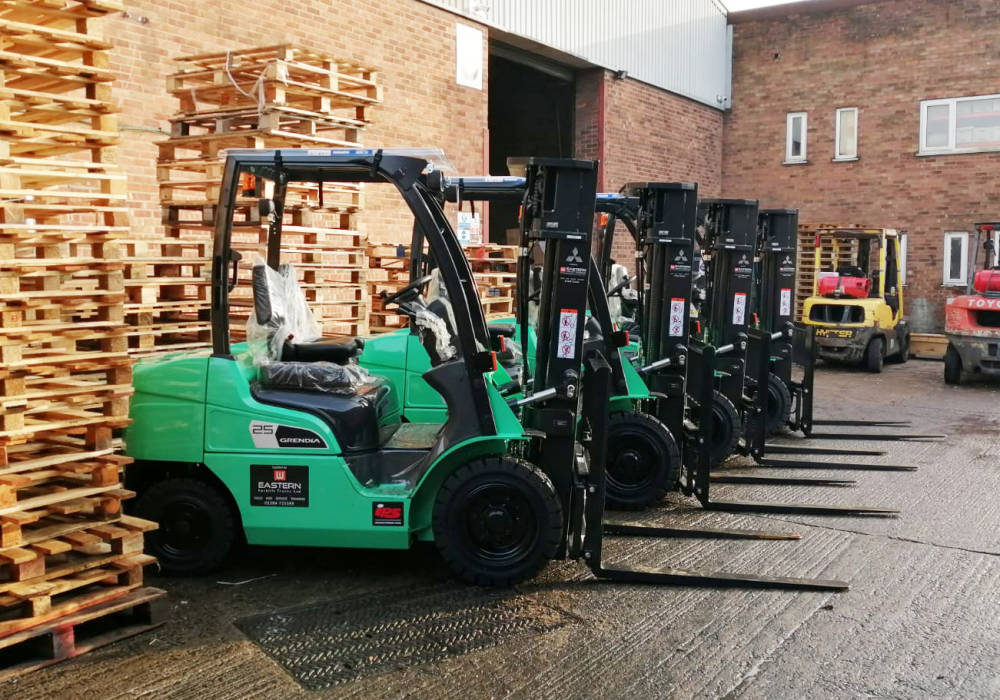 ---
Eastern have just delivered 4 new FD25's to one of the busiest freight companies in Suffolk.
Eagle Freight have managed to secure the last 8 tier 4 engines available by purchasing four 2.5 and four 3 tonne Grendia diesels. It's a smart move and completes a manic last quarter of sales for Rob and the team at Eastern.
With well over 50 Grendia delivered since September it's taken a terrific effort all round. "The trucks at Eagle work very hard and the ground conditions aren't perfect", explained Rob Crambo.
They'd had a truck on hire for a few months and the drivers loved it, it never missed a beat and Viv the MD is a pretty shrewd guy so he's taken the last 8 from our stock.
Freight Handling is one of our biggest markets and we're delighted to add Eagle Freight to our portfolio in this important sector.