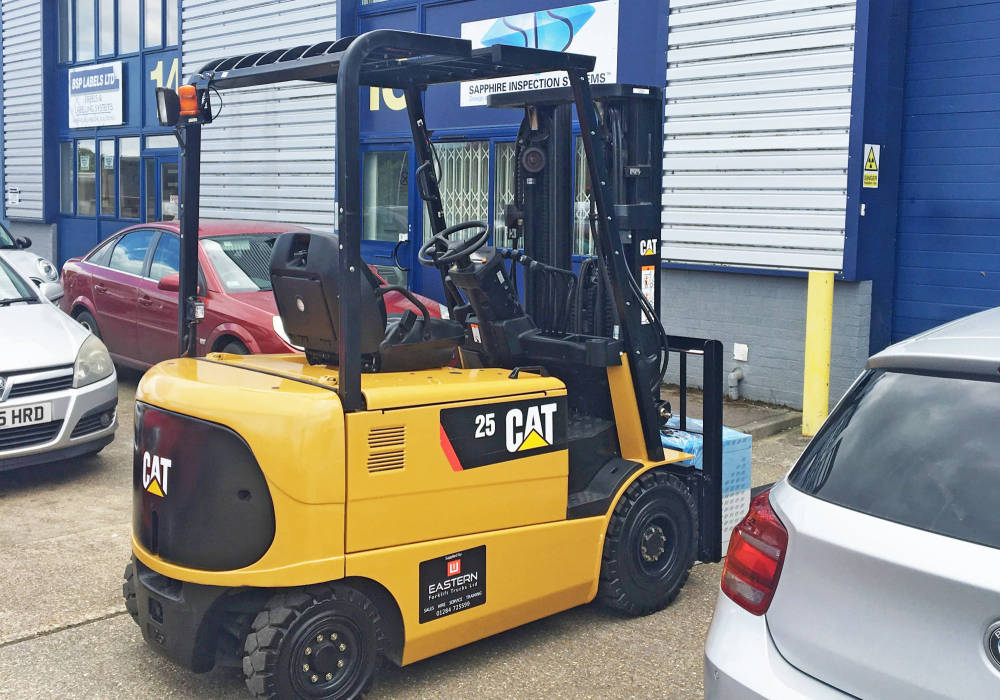 ---
After being let down by their previous forklift supplier, Sapphire Inspection Systems were looking for a reliable company to supply them with a 2.5 tonne electric counterbalance on long term hire.
Eastern Forkilft Trucks responded quickly to their cause and were able to supply a refurbished Caterpillar EP25K-PAC with side shifting fork positioner and 1800mm fork extensions.
The guys back at the Eastern Forkilft Trucks workshop did such an amazing job on the refurbishment, the operators at Sapphire Inspection thought it was a brand new truck, well done chaps!
Sapphire Inspection is a designer and manufacturer of end-of-line inspection systems for the Food and Pharmaceutical sectors. The Sapphire team has been on the forefront of Xray technology since development of Xray linear array technology in 1983. Sapphire operates in over 20 countries providing Xray system sales, installation, training and service.