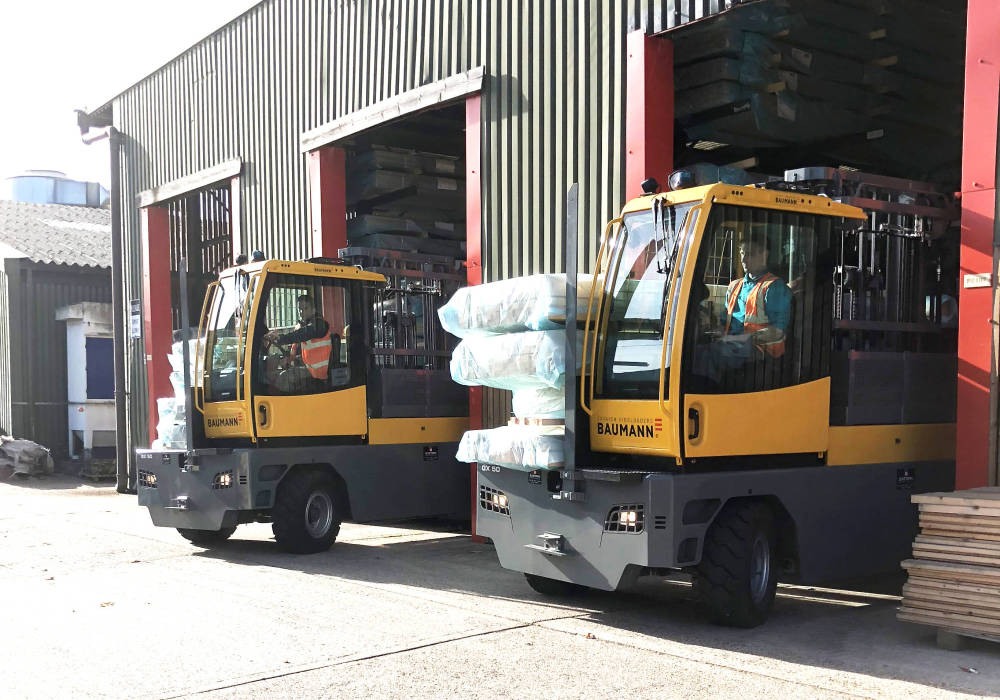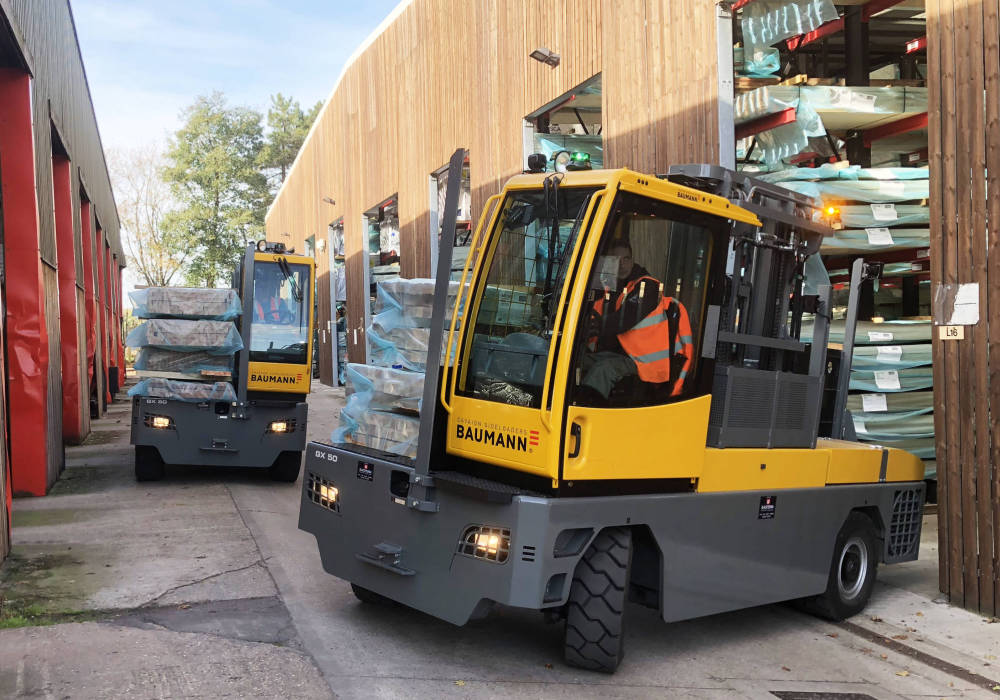 ---
We at Eastern Forlift Trucks are very pleased to see these new Baumann GX50's delivered to Ridgeons Forest Products this week.
The busy sawmill and moulding production facility is a true test of a Baumann GX5 Sideloader.
The new trucks are fitted with a host of technical advancements including the Archimedes screw outreach system which gives unbelievably smooth operation.