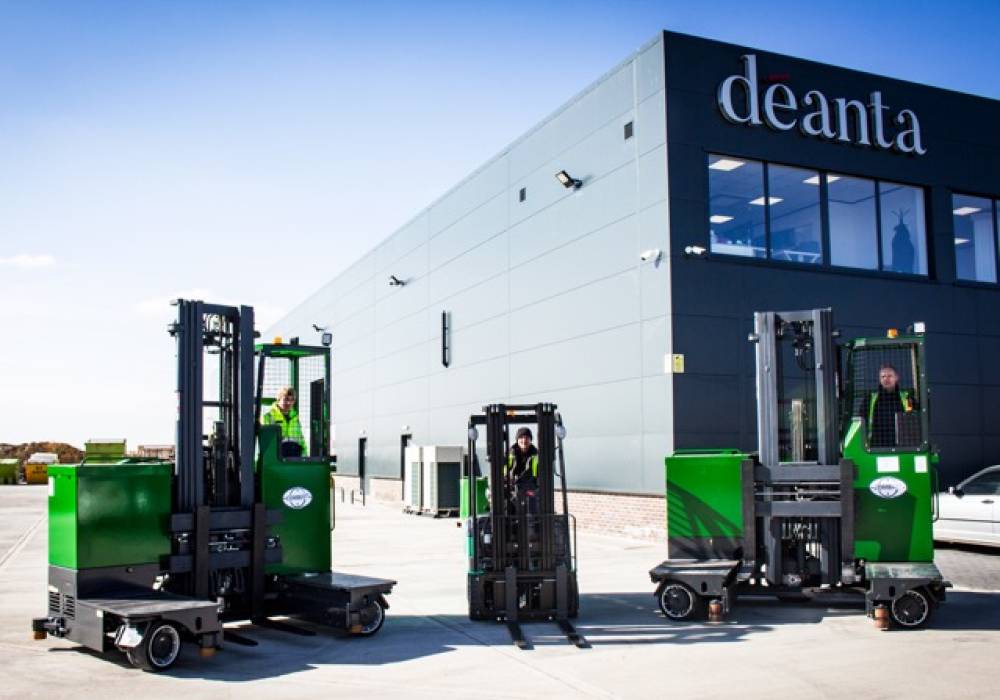 ---
Deanta Doors have successfully worked in the door industry for over 20 years. During this time, they have established themselves as a forward-thinking, innovative company with a mission to revolutionise the door industry.
With an established reputation for commitment to innovative design, unsurpassed craftsmanship and excellent client service, Deanta is committed to standing out from the crowd.
Deanta moved into their newly built premises in December 2017 and decided to enlist the help of Eastern Forklift Trucks for advice on their stacking solutions.
Eastern Forklift Trucks were able to supply two Combi SC models for maximum storage density working in very narrow aisles, and Mitsubishi Edia 3 wheelers to load and unload their busy vehicles.