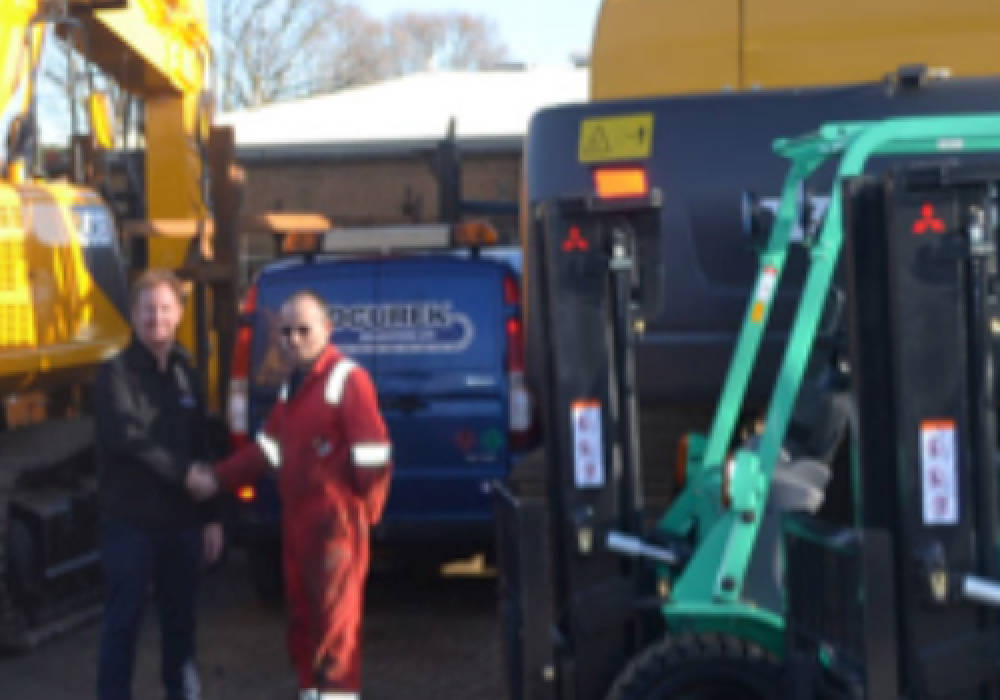 ---
Pictured with the ginger George Clooney is David Kocurek owner MD and all round great guy. The have purchased 5 new Mitsubishi FD30's.
As highly skilled engineers themselves they recognised the quality of the Mitsubishi product and enjoyed the no nonsense approach from yours truly.
Kocurek is the No.1 supplier of bespoke front end equipment for Hydraulic excavators. For the last 25 years Kocurek has sought to provide solutions to customer's requirements by increasing the versatility of their standard Hydraulic Excavators.