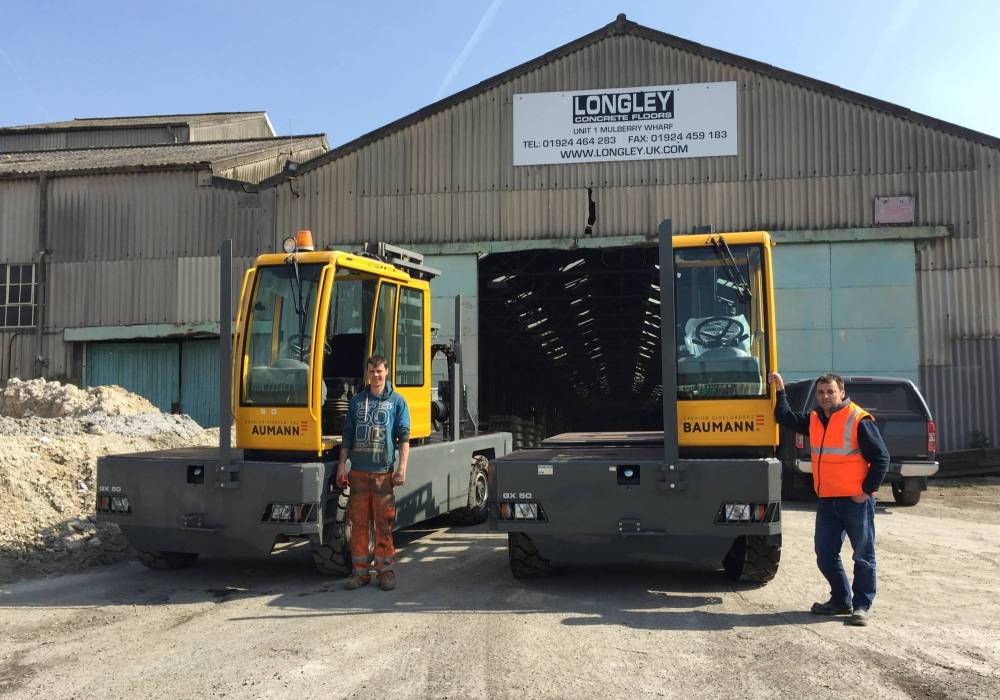 ---
Eastern Forklift Trucks continue to be the company of choice for the concrete industry.
Longley Concrete have just taken delivery of their 3rd and 4th Bauman GX60's for their Belvedere site which supplies floor beams across the South East.
"The build quality and superb service support make Eastern Forklift Trucks and Baumann the only combination that we can really rely on.
Most of our competitors use Eastern Forklift Trucks as they understand the demands of our operations where other trucks tend to fall apart and other suppliers worry more about finding chargeable damage than keeping the trucks working reliably.
We very pleased with the trucks and our relationship with Eastern Forklift Trucks."
says Scott Yallop, Director.