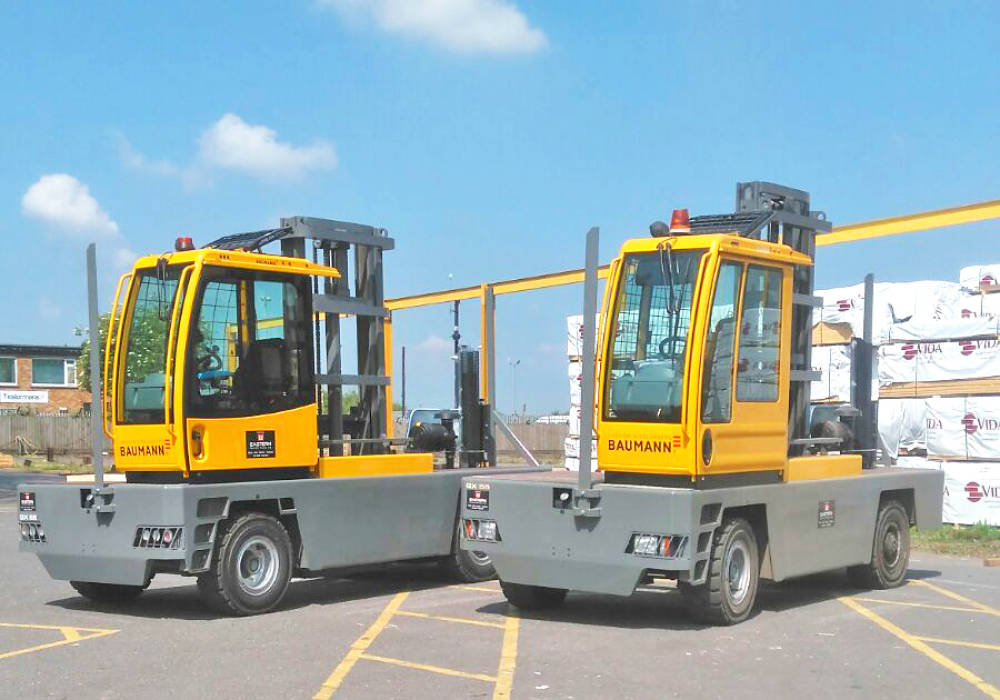 ---
We are delighted to supply two new Baumann's to our good friends at Dagless (Shire), the UK's largest garden building manufacture.
Shire have been producing garden buildings since 1981. Initially they utilised the skill their workforce possessed when we stopped producing Yachts and started to make Garden Buildings. They have consistently expanded over the years, skills have been passed on and their factories and warehouses now occupy some 20 acres.
They have invested in the best equipment and have facilities that include a planning mill, self-contained joinery production, undercover timber store and large warehouses that can hold some 20,000 buildings in stock.
We at Eastern Forklift have worked closely with Shire, to ensure we provide the best service and support for their lifting and mechanical needs.