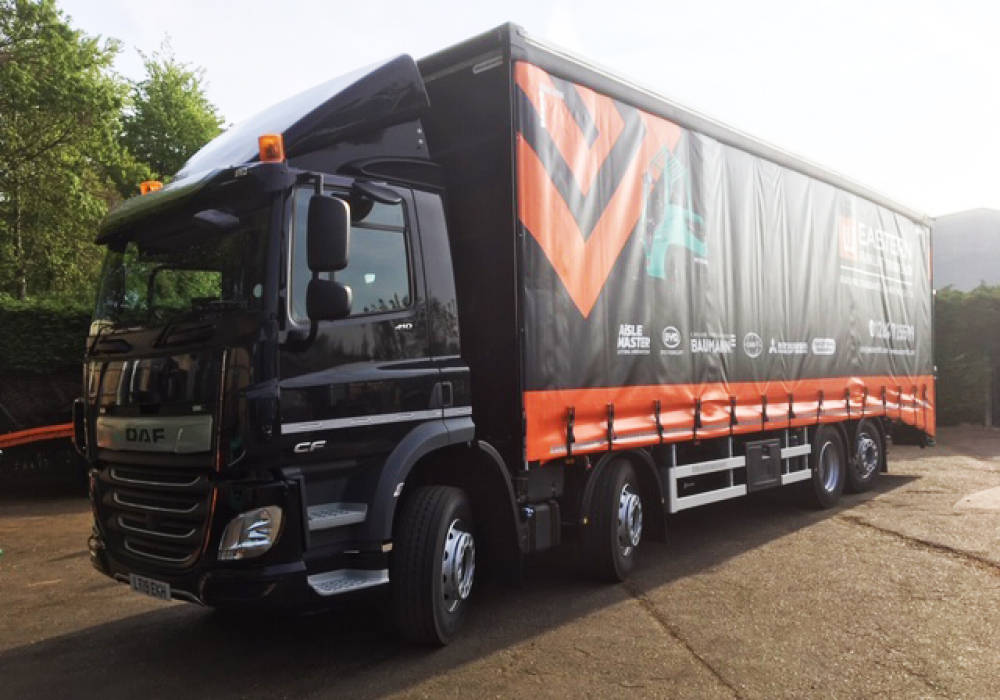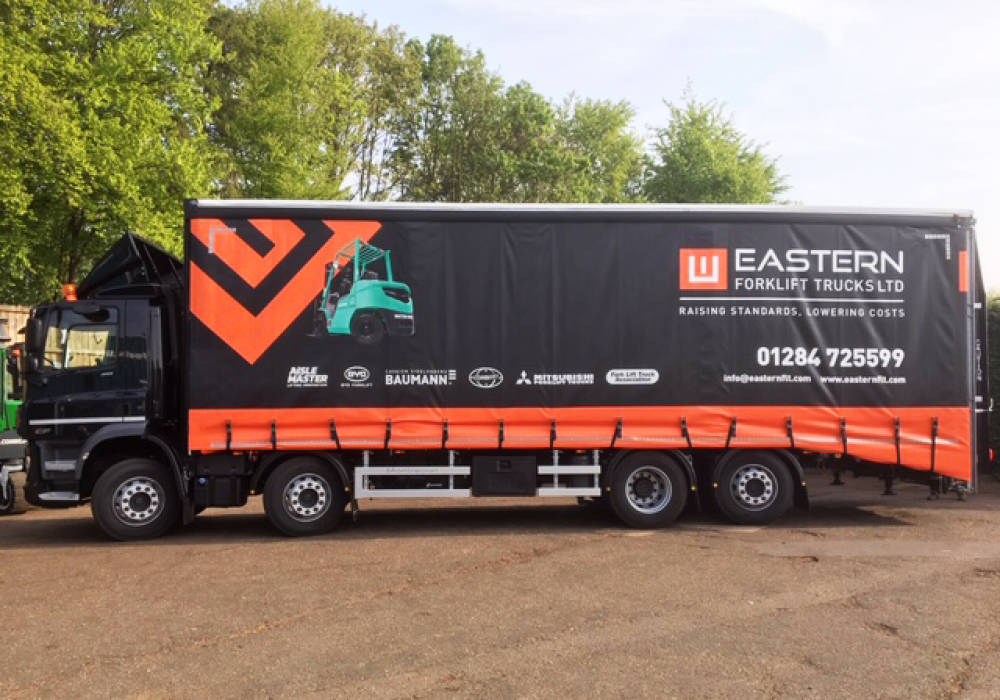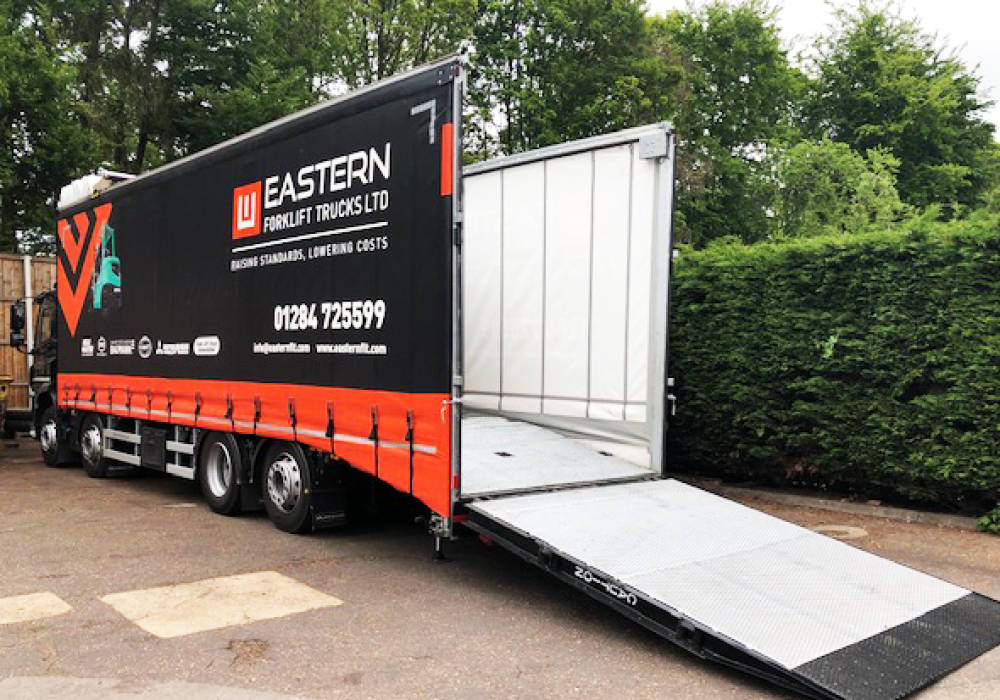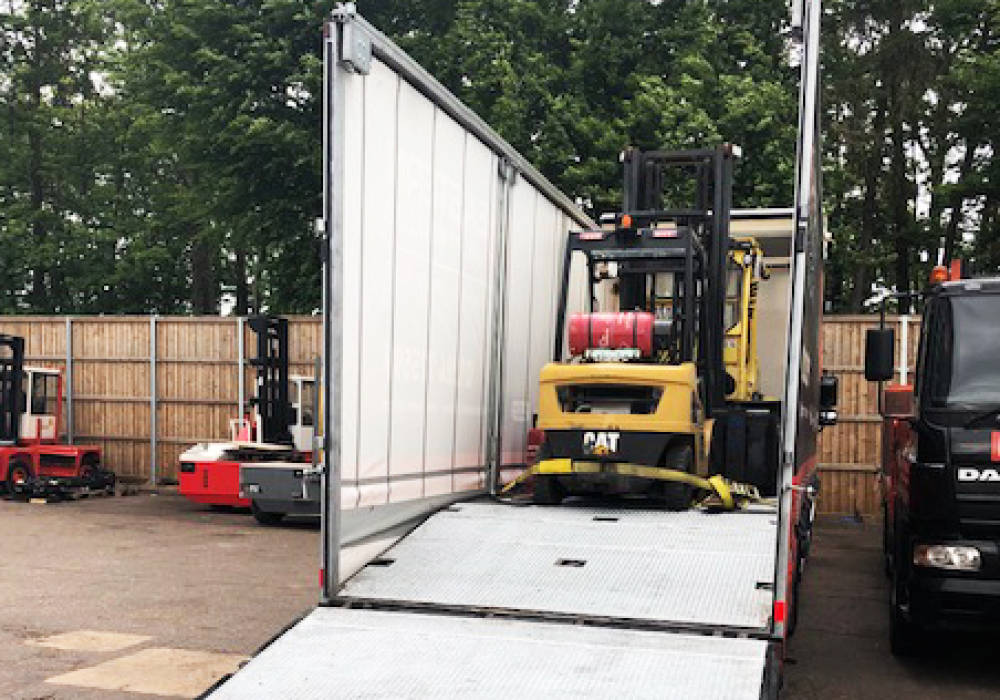 ---
The new Eastern Forklifts lorry hits the road!
The impressive DAF C4 Euro6 HGV is now on the move across East Anglia, its also been spotted on the M6 and M25 in the last week!!
"It's essential that we maintain the ability to react to our customers requirements at our earliest opportunity" says Rob, "the ongoing investment we continue to make within the business seperates us from our local competition."
Our very own HGV Operative 'Paul Barnes'can't stop smiling and polishing!