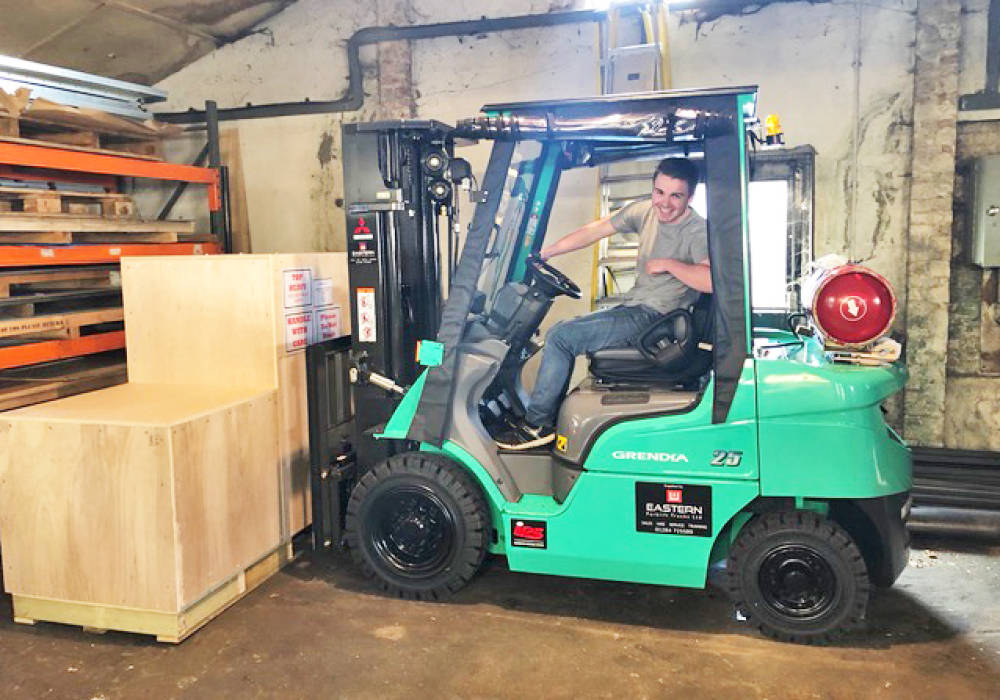 ---
When Alan Ruddock decided to replace his old forklift he never realised what a minefield forklift procurement could be - all he wanted to do was buy a forklift.
Alan contacted many of the so called national suppliers, waited many days for a visit and waited even longer for a quote and some of them didn't even come back to him!
Fortunately for Alan he found locally based Eastern Forkilft Trucks, Alan contacted Rob and within one hour of his enquiry was sitting on a New Mitsubishi FG25N to his specification at Eastern Forkilfts Bury St. Edmunds depot. Following a coffee, many biscuits and a hand shake that was that and a few days later the new truck was delivered.
Alan Ruddock Engineering LTD - specialist designers and manufacturers of highly efficient precision malt milling and intake systems for the brewing and distilling industry for over 25 years!!!
Photo: Brad of Alan Ruddock delighted with his new machine.