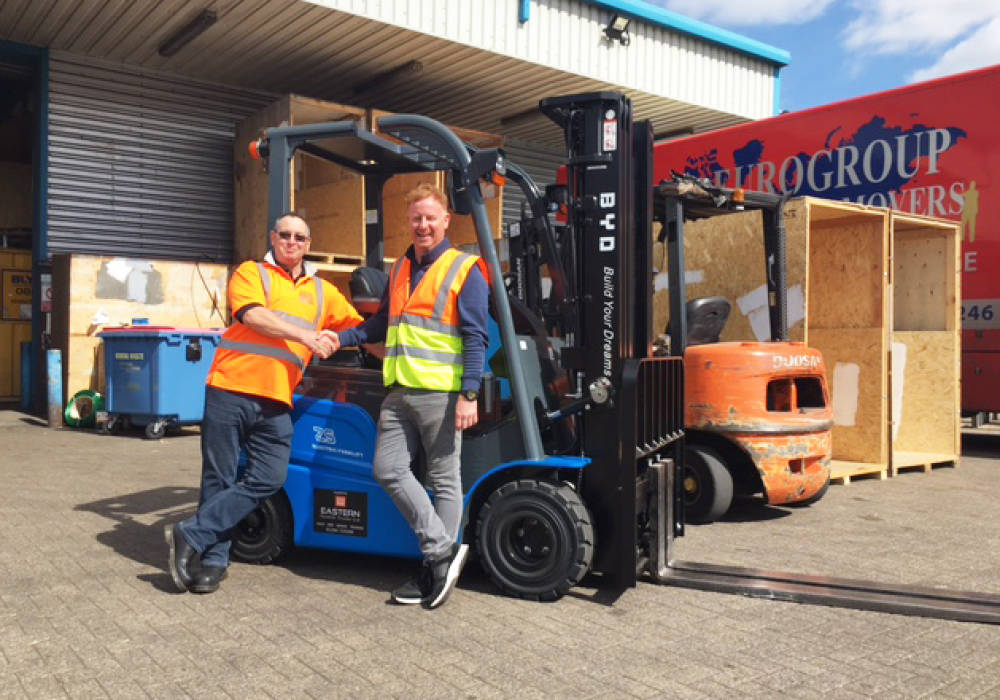 ---
Moving the good old USA military around the world is a serious logistical challenge.
You'll need a two ton forklift just handle your average US airman!
At SafePac they've embraced the future and it's out with the old smelly, noisey, and costly diesel trucks and in with BYD Lithium. The solar panels installed last year are put to use, and the BYD is fully charged in the lunch hour ready to move American fridge freezers and jukeboxes well into the evening.
Smart move Dennis👍🏻💰