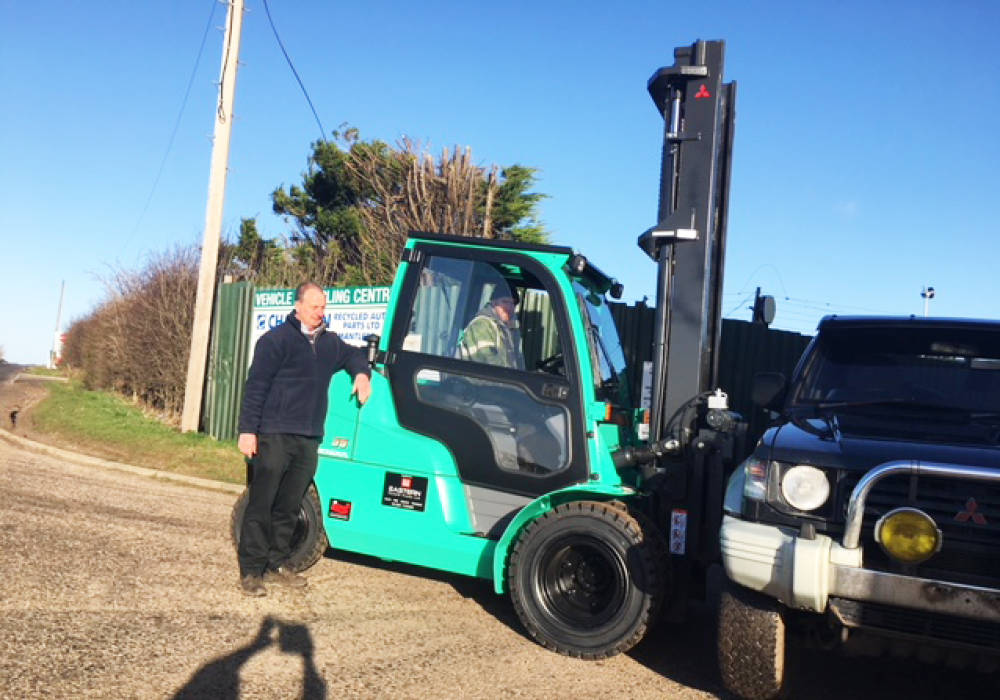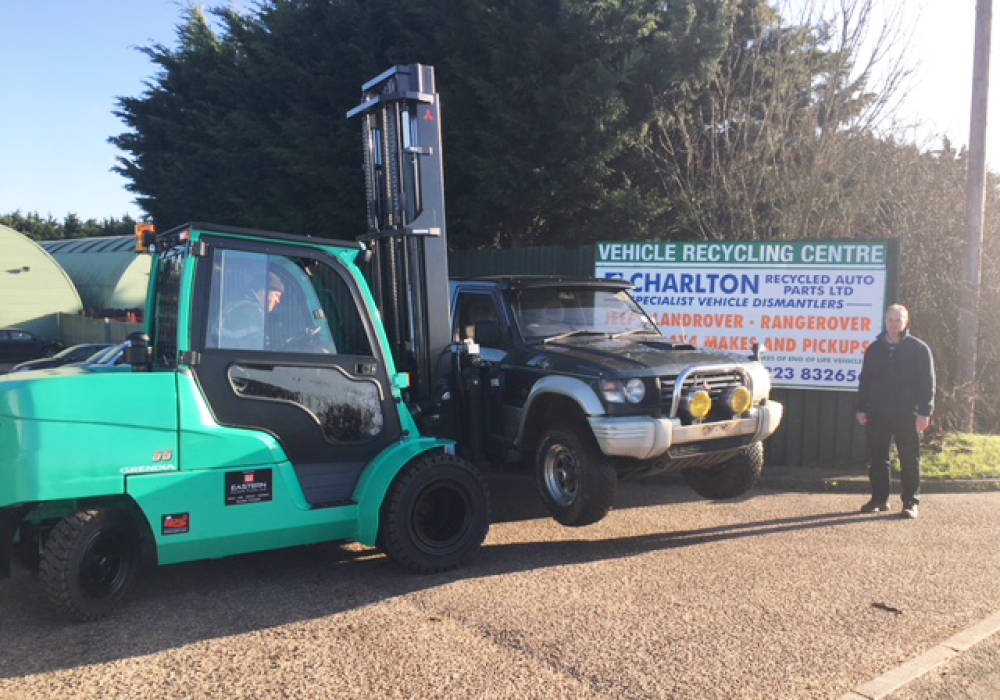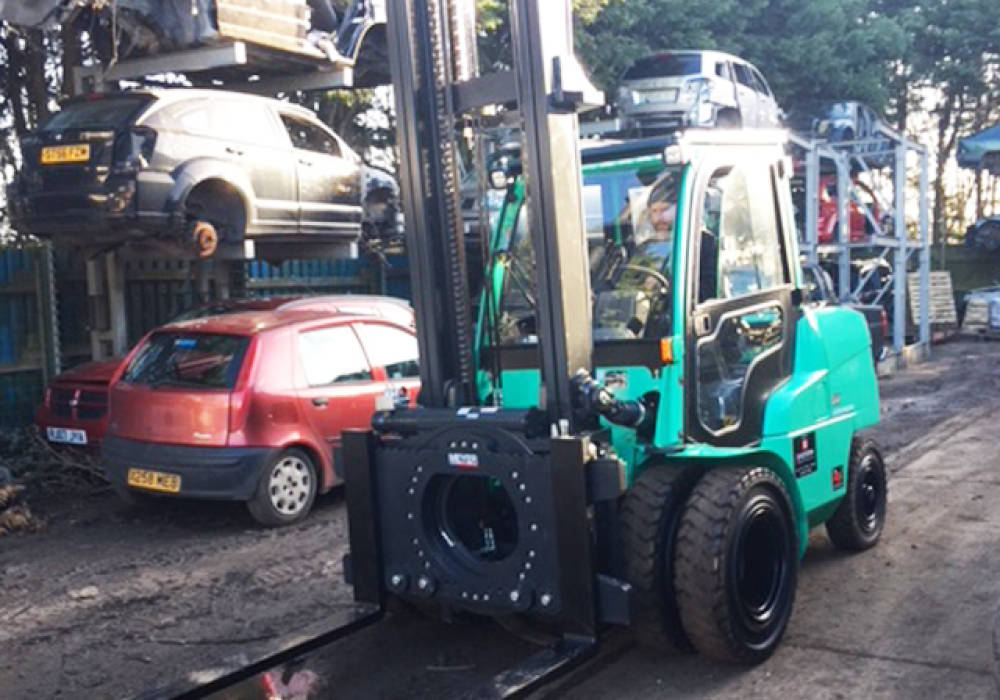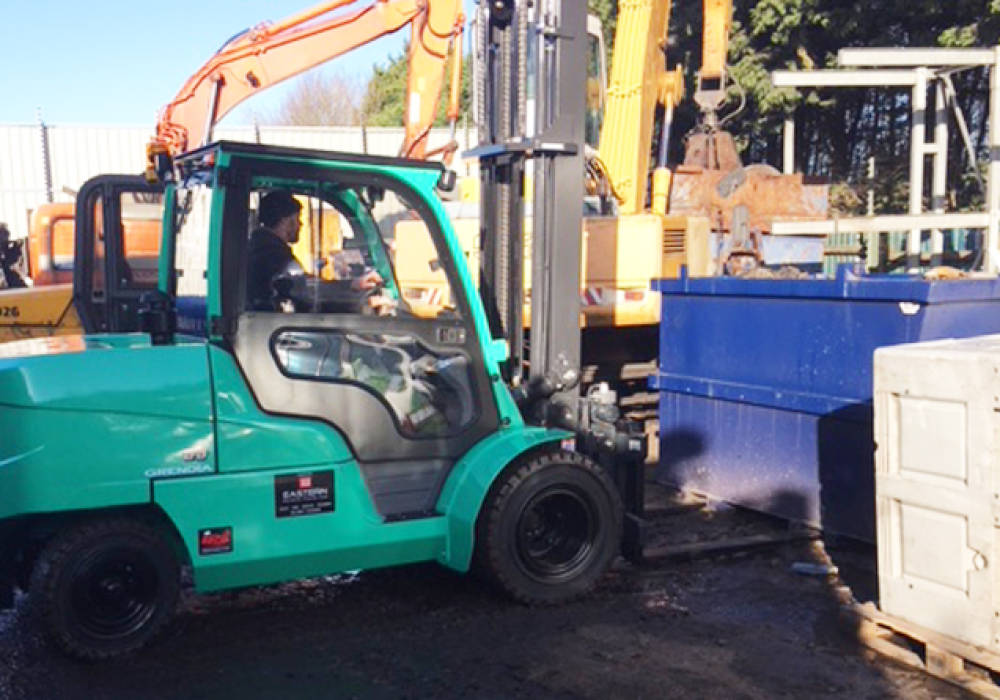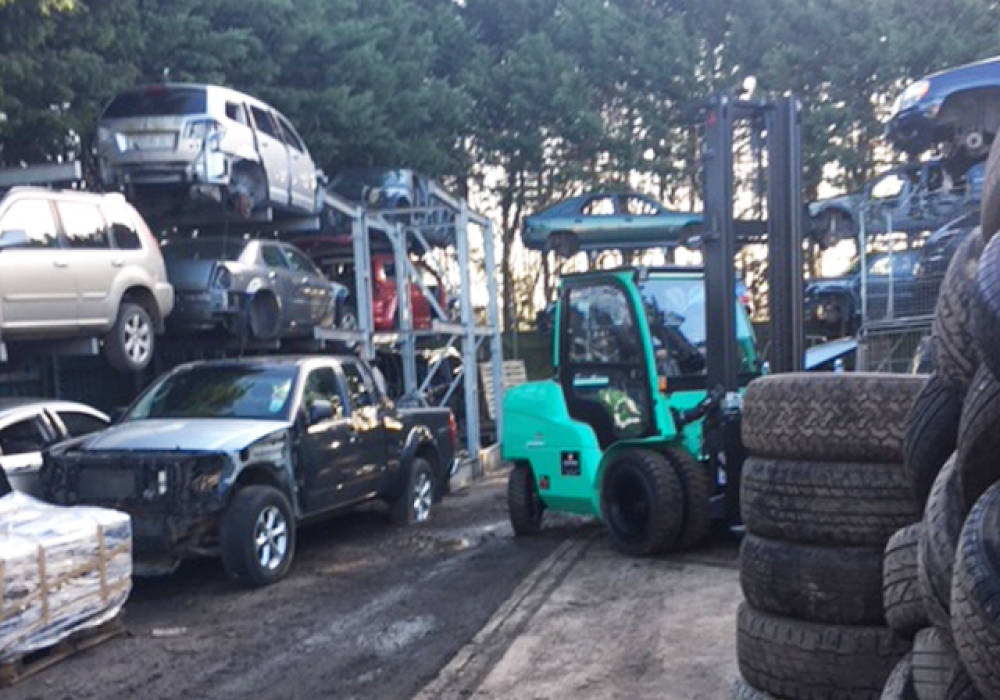 ---
Charlton Recycled Autoparts established as a family business in 1971 located on the outskirts of Cambridge have recently taken delivery of a Mitsubishi 5.5 tonne diesel machine fitted with a Meyer Heavy Duty Rotator.
Charlton's specialise in the dismantling and recycling of 4x4 vehicles and thousands of end of life vehicles each year, the Mitsubishi machine will assist in the handling of cars, 4x4's and commercial vehicles from delivery into the Duxford plant through to the loading of thousands of tonne's of scrap metal to be reused in manufacturing across the country.
Terry Charlton MD researched the market thoroughly and contacted many of the worlds major forklift manufacturers, after speaking with many of his contacts within the Recycling Industry and the outstanding service provided by Eastern Forklifts only one truck was ever going to be operating on this arduous site… the Mitsubishi FD55N.
Terry commented it was a pleasure dealing with Rob and Eastern Forklift Trucks, "The truck is exactly as we expected, a quality robust product at a sensible price!"
Click here to learn more about Charlton Recycled Autoparts: www.charltonautoparts.co.uk