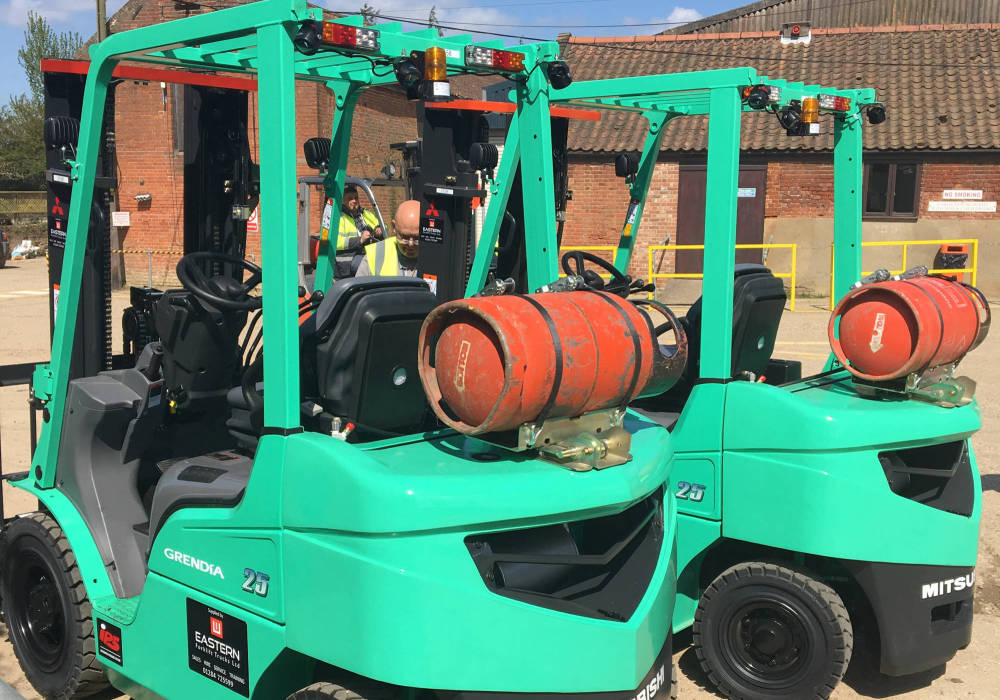 ---
Place UK were looking for 2 Gas Counterbalance Trucks on a flexible hire contract.
The operators were over the moon when Eastern Forklift Trucks delivered 2 brand new Mitsubishi FG25N trucks! Fitted with 3 way catalytic converters as standard these trucks are extremely fuel efficient and reliable.
Place UK are the UK's largest IQF fruit producer and, unquestionably, the most diverse of Britain's premier soft fruit suppliers.